Anyone in college will tell you that going on a good binge of their favorite Netflix show is one of the best ways to fight boredom, pass time (if you have time to pass), and even to relax on a quiet weekend night in. Whether you're flying solo, watching with a friend or watching in a group, actually picking a show to start can be a pretty tricky task. And of course we can't deny that finding a show that's going to perfectly complement your current mood and/or viewing scenario can be even more difficult!
That said, I've gathered up a few of my favorite Netflix shows of the past and present, all of which I would highly recommend watching! Not quite sure what you're feeling like once you get comfy and log in? Take a look below...
Looking for a laugh?
The Office
I won't deny that I've watched all nine seasons of
The Office
twice through on Netflix, and that's not even counting the nine seasons I faithfully watched while the show aired. It's got a little something for everyone- comedy, romance, drama, and of course, Steve Carell. If you ask me, it's pretty hard not to find something to love in this show, and if you give it a try, you'll find yourself quoting episodes in no time at all!
Bob's Burgers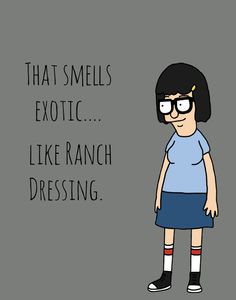 My boyfriend and I just finished the four seasons that are currently posted on Netflix, and as a skeptic of adult cartoons, I have to say that
Bob's Burgers
is a fantastic exception. Following a family-run burger joint and their hilarious adventures on a New Jersey harbor town,
Bob's Burgers
is a great light comedy to watch any time without having to worry about keeping up with a rigid story line.
Having a girls night?
Gilmore Girls
This is not the show to watch with your boyfriend. He has no interest in the charms of small town life, family drama, and how much you want to be a Gilmore girl yourself. That said,
Gilmore Girls
is perfect for a girls night or to watch solo! In fact, it happens to be my go-to. Feeling overwhelmed with school or down on a Monday? This classic is sure to cheer you up in a jiffy!
Looking for a thrill?
The Walking Dead
Having come in pretty late in the game around season four, I can now say that I've become a die-hard, faithful watcher every Sunday! It's something I get to look forward to after a long day of homework, and it never fails to keep you on the edge of your seat! Just watch it. That's all I really have to say.
I hope you try out some of these shows for yourself! Now let's get Netflixin'!
Let's Connect!
Instagram: @claire_cavanaugh
Twitter: @CavanaughClaire
E-mail: ccavanaugh2@mail.smcvt.edu